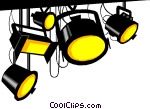 "For Ransom" is nothing short of spectacular. "For Ransom" is character gripping, bittersweet and touching; its suspenseful plot leaves the reader wanting more.
Here's a brief glimpse into the mind of Sarah McClain and her new novel, "For Ransom".
Hailey always finds herself in the London spotlight, due to her father's political status. Her father, Jack, has been a prominent member of the political circle since Hailey was a little girl. Parties, debates, fundraisers, events, and money seem to sum up the family.
Jack and her mother, Anne, don't speak much anymore. Jack focuses on money and work and power over his family. Love once lived in their house. Hailey remembers laughter and smiles, but those have been replaced with tears and avoiding looks.
At only 18, Hailey's been through more than your average teenager; numerous threats on her life, the death of her best friend, a family that no longer seems to be whole, constantly looking over her shoulder, and a security team following her around everywhere. However, with political power, comes personal danger and a security team was necessary. Eli has been head of the security team for some time now. His devotion for the family has grown deeper since he fell in love with Hailey. Her feelings were mutual, but both keep their love a secret for fear of Jack and his reaction.
And now, to top it off, Hailey's been kidnapped! A ransom as been demanded and her life hangs in the balance.
Will her mother and father come together to pay this ransom and bring her home? Will Eli be able to find her before it's too late?
Will the kidnappers follow through or simply take the money without freeing Hailey?
Will Hailey lose her faith or even her life in the process?
Will a ransom save her life?
"For Ransom" can be pre-ordered from your local bookstore, or your favorite online retailer. The book will be in stores August 6, 2013.
visit the Author's web site
here
or
here
More information about this book go
here
an ecopy of this book was provided in exchange for this post by the author