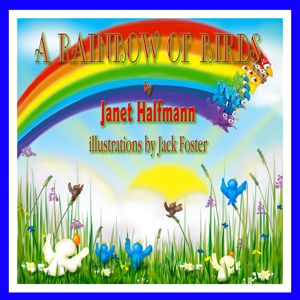 Birds have their legends just like people do, and baby birds love to hear the stories. Papa Cardinal, whose job it is to pass down bird ways to his chicks, tells them the story of how birds gave the world the rainbow. It's a tale of fun and squabbles and magic!
Here are links to the book's pages on my and the publisher's websites:
http://www.janethalfmann.com
I was so excited when Janet Halfmann contacted me about reviewing her new children's book A Rainbow of Birds. As a teacher I love children's books, so I jumped at the chance. This book is so bright and cheerful just what we needed to take care of the winter blues. Halfmann brings in a colorful array of birds to introduce the colors of the rainbow. You couldn't ask for a more adorable book to share with your children than A Rainbow of Birds. It's a twitter of color and fun for everyone. You can't go wrong with any of Halfmann's books. I haven't found one yet that I didn't like. check out her
web site
you won't be disappointed.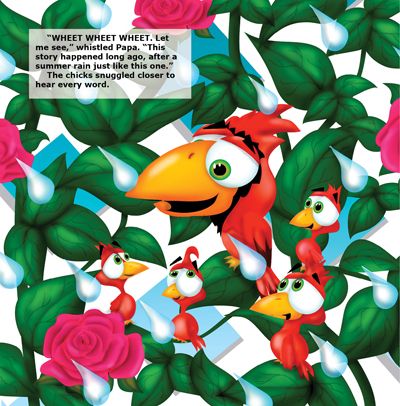 I love
being a children's author. I write picture books, both fiction and nonfiction, and also nonfiction for older readers.
find out about the author
,
the author's award-winning books
,
news & events
, and how to
contact the author
.
An ecopy of this book was provided by the author in exchange for my honest review.