Giveaway included with this post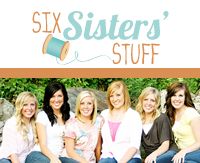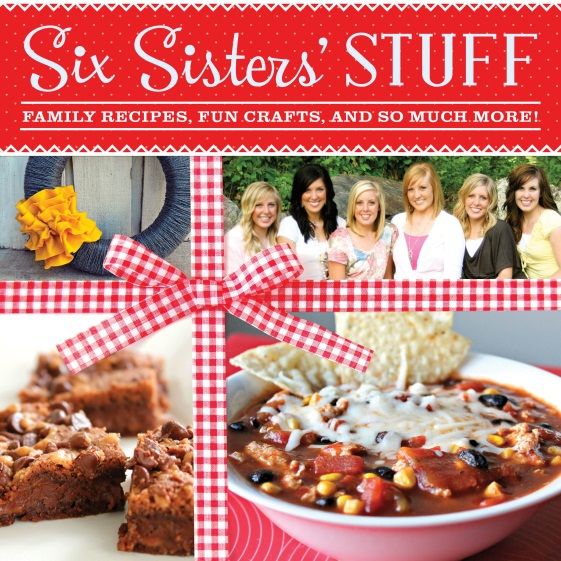 Do you want a book you will probably grab for every thing th
en
this is the book for you? In their book Six Sisters' Stuff you'll find recipes, fun crafts and more ssssooooo much more. Six sisters, no brothers, have come together to compile a wealth of knowledge and fun right at your finger tips. I must say this is a book that when I opened it I didn't see a recipe that I didn't want to run and make. Plus the added features sprinkled thought out the book are just a plus bonus. I just love the Easy Monster Sock puppet. have to show you a picture of it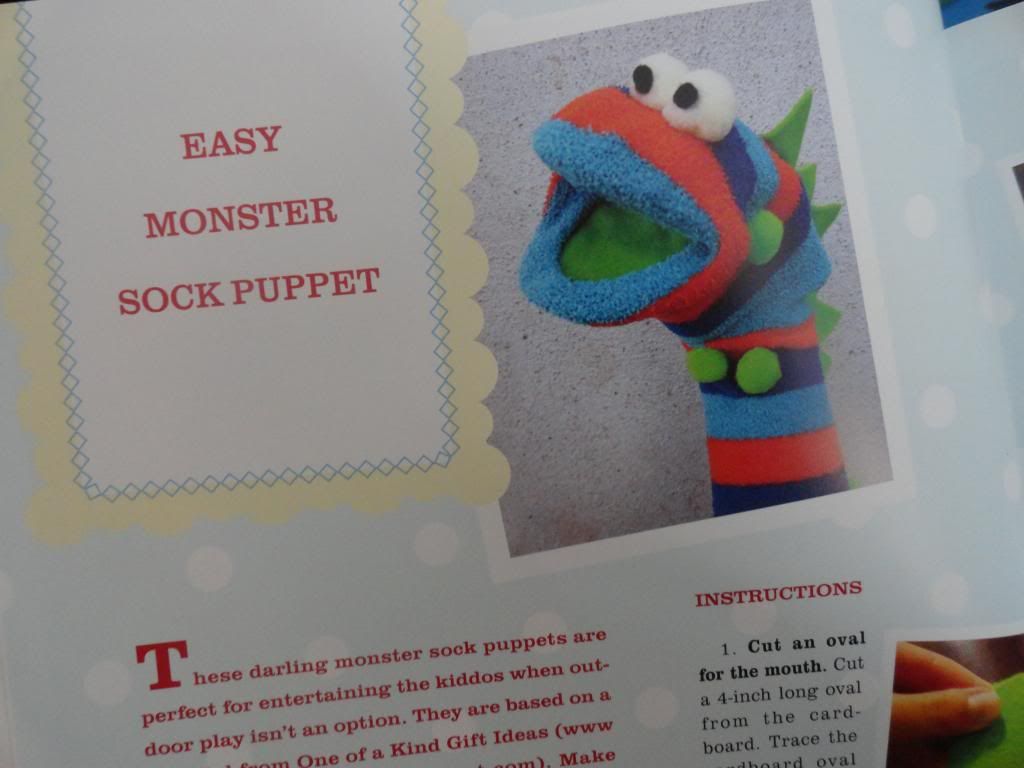 I don't have clearance to provide the recipe that I made; however, I'll show a picture.
Cheesy Enchilada Casserole p. 16
all the recipes in this book have nice clear photos to accompany them as do the craft projects. to make it easy on myself I took a picture of the table of contents page so I wouldn't have to type out all the recipes and crafts and extras that you'll find in this book.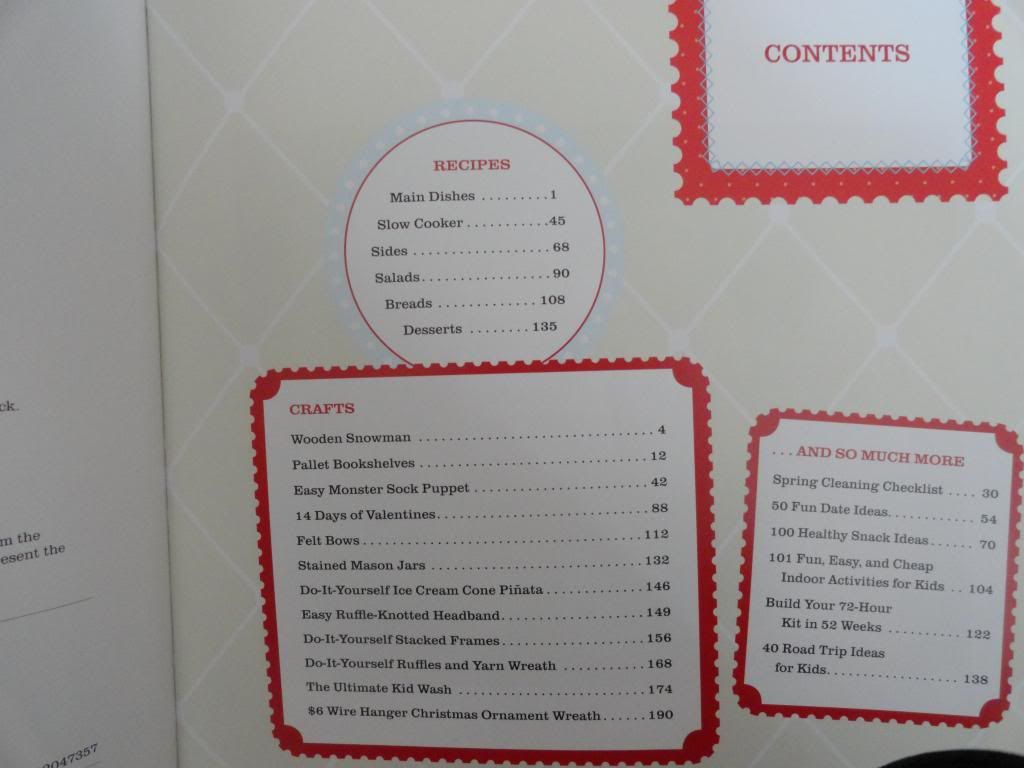 (click on the image to make it bigger to read)
Some of the tips and ideas that are shared may not be found in the book, but they give you a web link to gain the information that is needed such as a link for making paper dolls, or homemade gak, etc. quite the resource right at your finger tips. Now for the fun part- I get to give a copy of this book away to one of my readers. What the sisters have asked to be required to enter is that you do one of two things.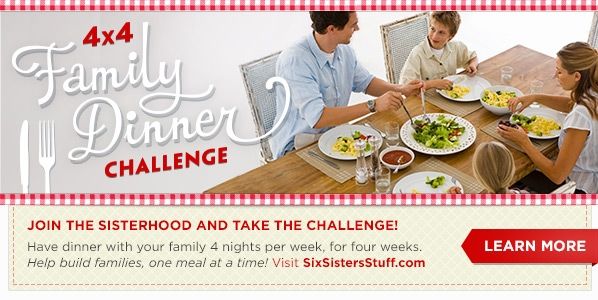 2) Click the 4x4 Family dinner banner on the website
www.SixSistersStuff.com
(on the right sidebar) and leave a comment that you are joining the challenge.
To be entered for free cookbook giveaway - Be sure to Leave a comment on this post telling me you have entered the challenge
and which place # 1 or 2 you left your message at and the name. Also please leave a way for me to contact you if you are the winner. Since the challenge is open for the whole month of March we'll leave the giveaway open through March. Please US residents only.
Building Families One Meal at a Time: Six Sisters Release New Cook-Craft-Create Book
With busy schedules, after-school activities, late workdays and long commutes, is sitting down to a family dinner still possible?
The authors of Six Sisters' Stuff (Shadow Mountain, ISBN: 978-1-60907-324-4, $21.99, March 2013) say YES!
In their debut cookbook, the sisters (yes, six biological sisters— Camille, Kristen, Elyse, Stephanie, Lauren, and Kendra) show families just how simple putting dinner on the table can be. From Baked Chicken Fajitas to Slow Cooker Pot Roast Sliders to Mini Oreo Cheesecakes, Six Sisters' Stuff has nearly 100 easy-to-follow recipes that use ingredients commonly found in your pantry. Each recipe includes easy-to-follow instructions and photographs that eliminate any guess work.
Six Sisters' Stuff evolved from the sisters' blog SixSistersStuff.com, that began in February 2011 out of their love to cook, craft, and create. After years of living close to one another, they suddenly found themselves living in different parts of the country and used the blog to stay in touch and share ideas. In just two short years, SixSistersStuff.com has quickly become one of the most popular food and craft blogs, receiving on average 5 million page views per month, with over 130,000 Facebook fans and more than 190,000 Pinterest followers (as of 2/7/13).
Six Sisters' Stuff
also includes a collection of simple and inexpensive craft ideas – how to make hand puppets, felt bows, decorative wreaths, and more – plus lists of fun family activities for road trips, entertaining rainy-day ideas, healthy snack suggestions, and even some recommendations for cheap date nights. This family-focused cookbook is really more of an
idea
book to help families create fun, lasting memories together.
Watch a video here
A copy of this book was provided by
Deseret Books
in exchange for this post along with my honest review.