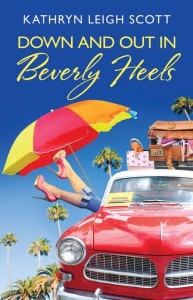 Meg Barnes, a beloved actress for her role as TV detective Jinx Forgarty, has it all but thanks to her newlywed con-man husband, loses everything and ends up living on the streets of
Tinsel
Town
in her Ritz-Volvo. This fun, light-hearted romance takes us into the Hollywood social swirl, but also delves into the gritty truth of what it is to be "homeless and hiding it" in one of the most glittering, fashionable cities in the world. It's also a story of redemption with a "Thelma and Louise" twist as Meg, incorporating skills she learned as a TV detective, tracks down her fugitive husband and struggles to regain her reputation, career and friendships.
It's chic at it's best. Its light hearted, fun and romance under the eyes "Heels" of Hollywood. You'll be kicking up your heels waiting to see what it going to happen next. If you like behind the scene detective work then this is the romance for you. Be warned though if you are opposed to some curse words the author does use them
(see my post on curse words here)
for that I was highly disappointed.
Visit the tour schedule
here
and see where you can find character interviews, first chapter reveals and more. Learn more about this book
here
~~~~~~~~~~~~~~~~~~~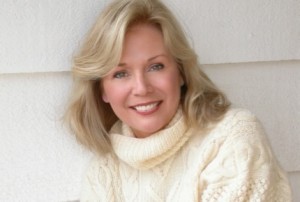 Kathryn Leigh Scott is an actress, probably best known for creating the roles of Josette DuPres and Maggie Evans, the love interests of vampire Barnabas Collins in the cult classic TV show "Dark Shadows." Down and Out in Beverly Heels is her second work of fiction. Scott wrote Dark Passages, a paranormal romance, with more than a passing nod to the '60s soap and she appeared in the Johnny Depp/Tim Burton film Dark Shadows last year.
Scott is currently at work on a sequel to Down and Out in Beverly Heels.
A copy of this book was provided in exchange for my honest review by...