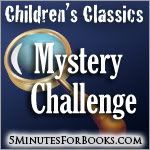 Books my daughter has read
Trixi Belden: the mystery on Cobbett's Island, #13
When the Bob-Whites arrive on Cobbett's Island for vacation, Trixie finds a mysterious letter. Many years ago, a fortune was hidden. But the clues in the letter are hard for Trixie to understand. What does "start sailing" mean? Is this a treasure hunt on land . . . or on sea?
The Boxcar children: bicycle Mystery, #15
The Aldens are making the journey to their Aunt Jane's House on an overnight bicycle trip. On their first night, though, the children are caught in a rainstorm and have to take shelter in an old abandoned house, when a most unusual mystery - a lost dog - finds them!
Cherry Ames: Flight Nurse
The war is over, and Cherry is sent home. Her new assignment is working in a hospital for veterans, where she finds her biggest challenge is raising the spirits of men who have lost arms, legs, or other body parts. Will they be welcomed back to their families and be able to work again? Jim Travers, the woodworker who has lost a leg and was the sole support of his elderly mother, isn't convinced. But he finds he is of critical assistance to Cherry as she tracks the mysterious thief who has robbed the Veteran's Center of a medicine that can help a small boy recover from a deadly disease.
March's post here
January's post here