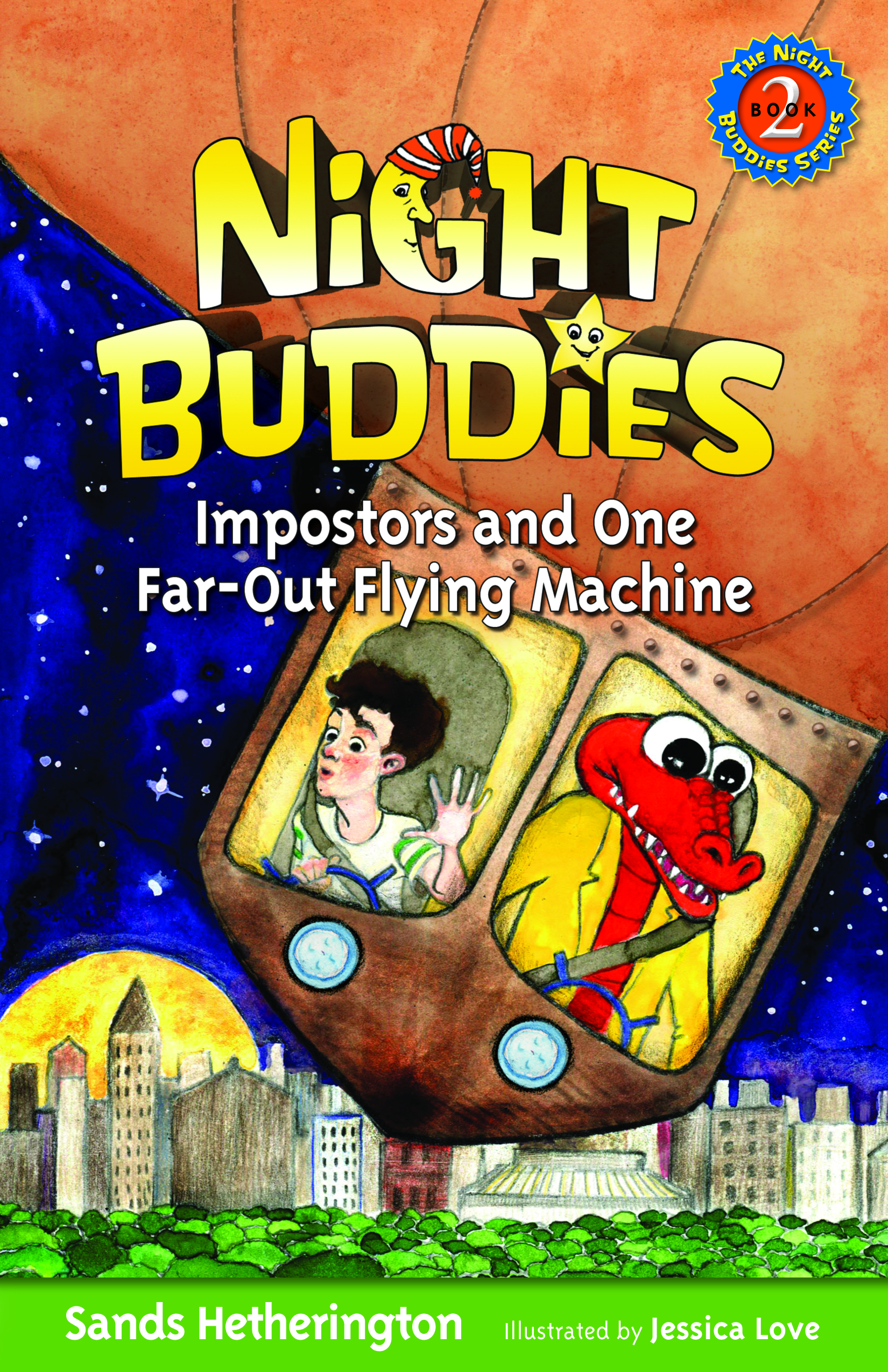 Night Buddies are not nighttime scary stories, but fun mysterious adventures that John takes with his imaginary friend Cros, a red crocodile, during the night when John has a hard time falling asleep. They make themselves invisible with a gadget that Cros has as they slip out of the house past John's parents. Time pretty much comes to a stand still at the house the whole time they are out doing their investigation work. This is the second book in the series but it is a whole new adventure so you wouldn't be lost if you didn't read the first book. It is fun night time adventure full of gadgets and surprises at every turn of the page. It is a book that boys would love and the middle school tweenie would fit right in.


In Night Buddies, Impostors, and One Far-Out Flying Machine, there is one scary scene where Crosley morphs into an iguana and hijacks John and his blimp. The fright comes from what you thought was a friend turning into an enemy. And there is one example of terror in the dark at the very end of the book, but let's not give that away. If you are looking for real ghosts or real terror, check out Wells and Sturgeon. I promise you real results.
read the guest post written by the author just for this blog
here
.
visit Night Buddies
World of Ink
tour page
here
visit the web site
here
A copy of this book was provided by the author and
Bostick Communications
for the purpose of this review.