s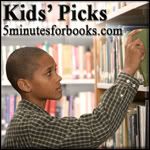 OK so I'm a little late for this meme but just wanted to share a fun book my teen girls loved when they were little. I had to check the book out from the library every year which wasn't an easy task sometimes. I should have just bought the book. The question at our house every thanksgiving was: Mom did you get Tappletons' thanksgiving book?
About This Book
You're invited! Join the Tappletons, the nicest bunch of wolves ever, for a very special Thanksgiving meal.
Everyone has a job to do. Mrs. Tappleton is making the turkey. Mr. Tappleton is buying the pies. Kenny is in charge of the salad. Jenny is mashing the potatoes.
It "seems" like everything is going smoothly.
But be prepared for a big surprise when the rest of the family starts to arrive for Thanksgiving at the Tappletons'!
Reading to Kids
site gives these suggestions for the book
Craft ideas:
•
Draw a "photo album" like the one in the book of Thanksgiving at your house.
•
What else could each of the Tappletons have done to solve the problem? Redraw the end of the story a different way.
If you are a member @
Teacher Created Resources
you can get some lesson unit plans and more ideas to use with this book also.