Pump up Your Book Tours is celebrating this month with a month long post hosting and giveaways. Today I'm honored to have Cheryl Malandrinos sharing with you all a guest article and a giveaway. She is giving away a $10 Amazon gift card open internationally that ought to get those that live outside of the US/Canada area so be sure to read to the end of this post and find out how you can enter. I have been doing tours with Pump Up your Books since 2008. I remember my first tour was with Kathi Macias, whom I had never heard of, but quickly became a fan of, through Cheryl. Though we have never met face-to-face, I feel like I've known Cheryl forever. And by the way, a new Kathi Macias is coming next Friday. Now lets get on with our guest post and the giveaway.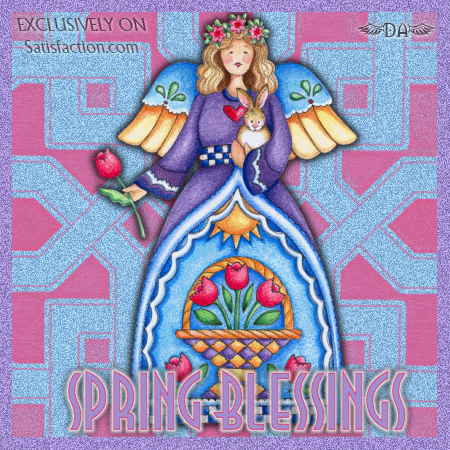 Spring is such a wonderful season. After the dull, dark days of winter, colorful buds appear on the trees, crocus and tulips pop up, and my favorite bird, the robin, visits my feeders again. The warmer, longer days draw you outside and encourage me to dig in the earth.
In addition to being thankful for the beauty of nature, we also celebrate Easter. For Christians, Easter is the most holy day of the year. Without Easter, Christmas might as well be a fairy tale. That was hard for me to understand as a child. Shouldn't the birth of the Savior be the most significant event in the religious calendar?
I was missing the point.
The Resurrection is the foundation of our faith. Paul said in 1 Corinthians 15:14, "And if Christ is not risen, then our preaching is empty and your faith is also empty." (NKJV) As Orlando Catholic Diocese Bishop Thomas Wenski once said, Easter is what gives Christmas meaning, because the Son of God became man in order to die for us and "to make us children of God."
For me, spring is also a reminder of the many gifts God has given me. I had been a stay-at-home mom for three years when Pump Up Your Book opened its virtual doors. Money was getting tight, but my husband and I didn't want me to return to working outside the house. I started off hosting Pump Up Your Book's authors—which were only a handful back then. Virtual book tours were new in 2007. By September, I was working with founder, Dorothy Thompson, as a tour coordinator. Pump Up Your Book was definitely an answer to my prayers.
Spring with all its new life, new joys and new opportunities reminds me to be thankful for all God has so graciously provided.
Cheryl Malandrinos is a freelance writer, children's author and editor. She is a member of the SCBWI, a book reviewer and blogger. She is also a tour coordinator for Pump Up Your Book. Ms. Malandrinos lives in Western Massachusetts with her husband and two children. She also has a son who is married.
http://www.pumpupyourbook.com
Now for the $10 Amazon giveaway. You need to go to
Pump Up's Facebook page at https://www.facebook.com/pumpupyourbook and like them and come back and leave a comment letting me know you did this also be sure to leave an email address. Get an extra entry for tweeting about the giveaway and leaving another comment. And a third bonus if you follow my blog gfc or email be sure to tell me which it is. An international bonus remember this is open internationally so just because tell me if you are outside of the US/Canada area you'll get another bonus, be sure to let me know where you live. This giveaway will run for one week. Next Saturday April 14th I'll draw a winner using random org.
In honor of our celebration, the staff of Pump Up Your Book will be appearing at blogs during April, giving away prizes along the way. Be sure to stop off at each blog and leave a comment. One lucky commenter will receive a $50 Amazon gift certificate. The blog host with the most comments (not counting the blog host's comments) also gets a $50 Amazon gift certificate. But, that's not all! Be sure to visit the following blogs on the designated days to see what else you can win!