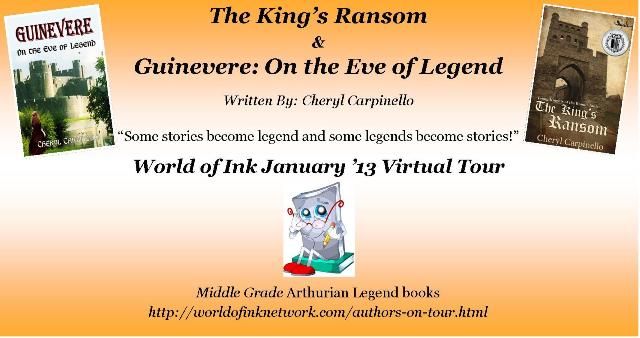 Some stories become legend while some legends become stories!
About the Books:
The King's Ransom
(Young Knights of the Round Table)
Experience the true meaning of friendship and loyalty as three friends, motivated by their belief in the Wild Man's innocence, embark upon life-changing quests testing their limits and forcing each to confront and conquer their fears or face humiliation and/or even death, in their attempt to save their friend.
ISBN: 978-1-77127-056-4 Publisher:
MuseItUp
Publishing Publication Date: May 2012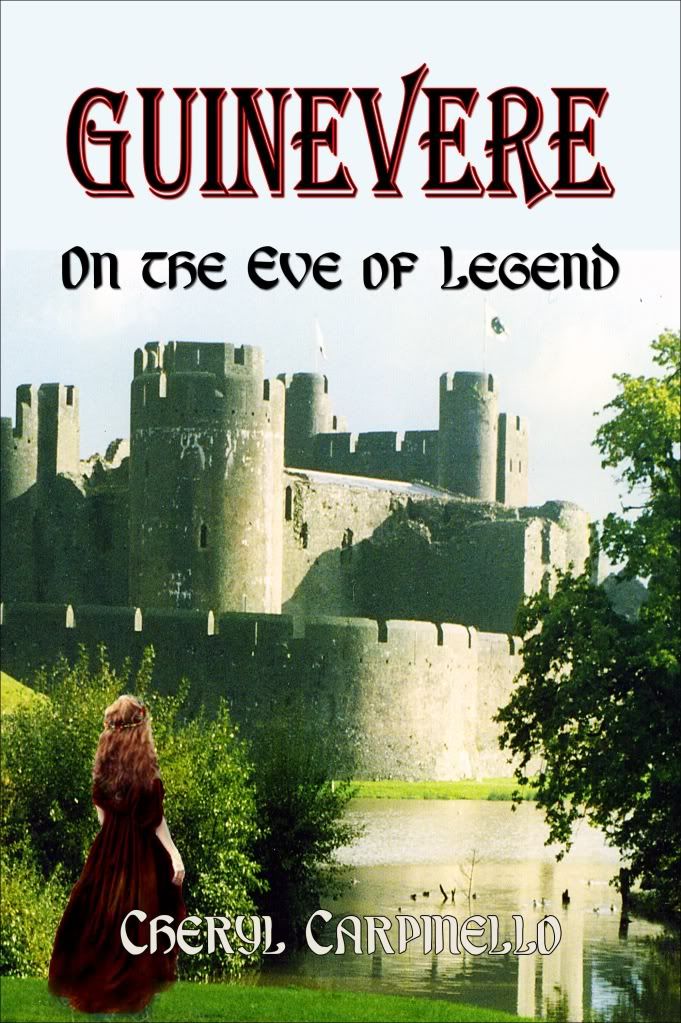 Guinevere
On the Eve of Legend Meet the Princess Guinevere on the eve of her thirteenth birthday and share in her life
changing birthday surprise.
ISBN: 978-1-4327-3704-7 Publisher:
Outskirts PressPublication
Date: March 2009
Places available for sale:
MuseItUp
,
Outskirts Press
, Amazon, Barnes & Noble, Smashwords, Ibookstore
About the Author:
Although a retired teacher, Cheryl Carpinello still has a passion for working with kids. She regularly conducts Medieval Writing Workshops for local elementary/middle schools and the Colorado Girl Scouts. She is not the only one who loves Medieval Times and the King Arthur Legend. The kids thoroughly enjoy writing their own medieval stories complete with dragons, wizards, unicorns and knights!
She loves to travel and her other job is with a major airline. Her favorite trip was a two week visit to Egypt with her husband that included traveling by local train from one end of Egypt to the other.
Some of her favorite books include The Hobbit, The Lord of the Rings, The Once and Future King, and any by the duo Douglas Preston and Lincoln Child.
You can find out more about Cheryl Carpinello, her books and
World of InkAuthor/Book Tour
Follow Cheryl Carpinello at
Beyond today Educator
Carpinello's Writing Pages
Twitter
Facebook
Publisher Website
To learn more about the World of Ink Tours visit
here
This information was provided for this post by
A World of Ink Network
.