Not a whole lot unless you are me. Back on June 4th I sat on my sofa
perplexed
as to what I should review for the
CSN stores on-line
. Well, I finally decided on what I wanted to review for the
CSN stores
. I had to get prepared...
I came up with shoes. More specific sandals. I chose the
Dr. Scholl's Avalon
. Why you might ask? Well, I wanted some black sandals for the summer. Now, I had to creatively tie them into books or reading. Well, the reading part wasn't hard as you are reading this post. That was pretty easy. But books, how will they relate????
Upon receiving my shoes I had to try them on...
Oh, I just love them. Aren't they cute! The heel is a little higher than what I'm use to so I walked around the house with them for several hours. OH! how comfortable they are. They have to be; they are Dr. Scholl's.
So how am I going to tie these together with books and reading? Glad you asked.
The following day I put on the shoes and headed out with them on a scavenger hunt... Where did the shoes take me?
First stop was
Church

.
It is there we read the most wonderful book of all.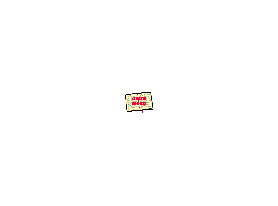 Next stop on our scavenger hunt.
of all places the Christian
Bookstore
. Now what can you find there but
wonderful books to read. I went looking for a newly released book. Much to my dismay the book hadn't come in yet, though they were expected to get 6 of them. I found another book there though that had to do with shoes:
Eat the cookie, buy the shoes
by Joyce Meyer so I just had to take a picture.
and forward march our final destination for trying out these wonderful
Dr. Scholl's Avalon
sandals from the
CSN store
. They were so comfortable to walk in. A few weeks ago I wore some shoes to walk around in on our University campus and within just a few minutes I had a blister. Not so with these
Dr. Scholl's Avalon
sandals. OK our next stop the local
Library
. Now it's there you'll find shelves and shelves of books. It is a booklovers dream house. I didn't have to look hard and long to find books there. I did a narrow search though on books about shoes. Now
what else do you expect since this review is shoes. Here is a picture of what I found in my shoe book search and that isn't even all of the books I found in the database. They had fiction and non-fiction. I found books for adults, young adults and children. There were also videos and audio books about shoes to choose from. I had quite the selection after my hunt was over. Your local library is a wonderful place to find books.
Oh, and did I tell you these
Dr. Scholl's Avalon
sandals were wonderful to walk in. I spent about a three hours on my scavenger hunt afternoon with only setting down to drive from one place to the next. I love these sandals.
is a wonderful place to find all sorts of items from housewares to shoes for the family. It is easy to find what you want and they have a great variety. Shop. Right from your own home. No need to fight the crowds. They sell beds and linens, toys and shoes,
sofas
and furniture as well as lamps and kitchen gadgets. They have a wide range of items, over 200 stores to choose from. Their customer service is excellent. They are prompt in their service and delivery departments too. I was not disappointed in that area either. Excellent service is what I received from the
CSN stores on-line
.
~*This product was provided to me free of charge for the purpose of this review by Ashley from
CSN stores
. This is my honest opinion of this product and no monetary compensation was received for my opinion.*~